Clive Brocklehurst paints, creates and writes at his White Hare Studio in Hartland North Devon.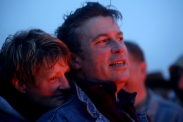 Clive and his wife Caroline moved to the rugged Hartland Peninsula after a long search along the North Devon coast. Known as 'an unknown corner' the landscape varies from rolling hill, to moorland, leafy valleys to soaring jagged cliffs on the rocky coastline; together with the amazing clear air and light it is a great place to create.
Inspired by the landscape, myth and folklore, Clive has long been fascinated by hares and the place they hold in cultures throughout history and the world.
Painting solely in watercolour he also works in glass making stained glass panels and intriguing mirrors using a material he has created and called 'octarine'
Clive specialises in watercolours with his originals reproduced as prints and cards. He paints mystical hares and beautiful local landscapes; all of which tell a story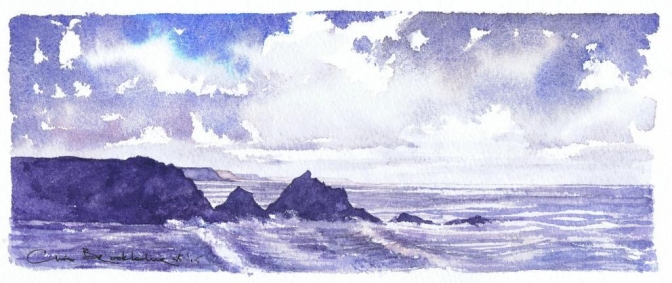 Clive also paints views and animal portraits to commission.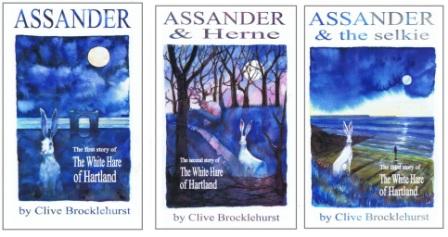 White Hare is also a publisher of Clive's magical stories of Assander the White Hare of Hartland a trilogy of adventures following the generations of a dynasty of white hares after the first hare is shipwrecked on the Hartland peninsula.
For the Studio~Gallery in Hartland Clive and his wife Caroline make ranges of individual mini treasure chests featuring designs based on Clive's paintings. They also make boxes covered in beautiful plush fabrics and stained glass designs ranging from jewellery boxes to table top caskets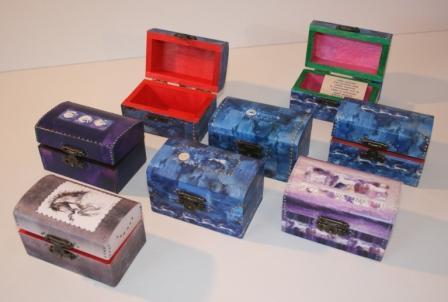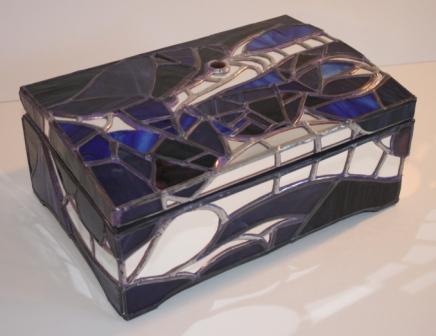 Caroline makes individual pieces of jewellery from semi precious stones and sterling silver. All pieces come gift wrapped and with a an explanation of the traditional meanings and significance of the stones.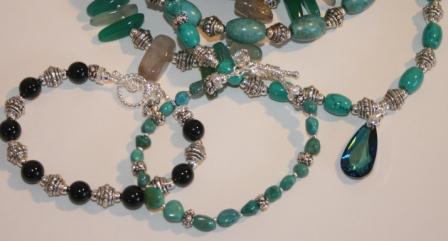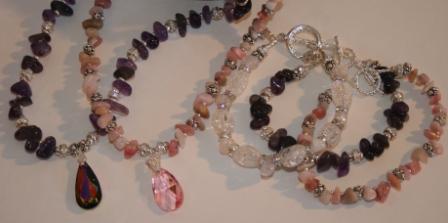 Clive also makes individual pieces of glasswork using cold painted enamelling techniques and lead work. He is also creating stunning mirrors making the frames using a material he has nicknamed octarine. See the section to find out more.